Complete Guide to Supply Chain Management for Beginners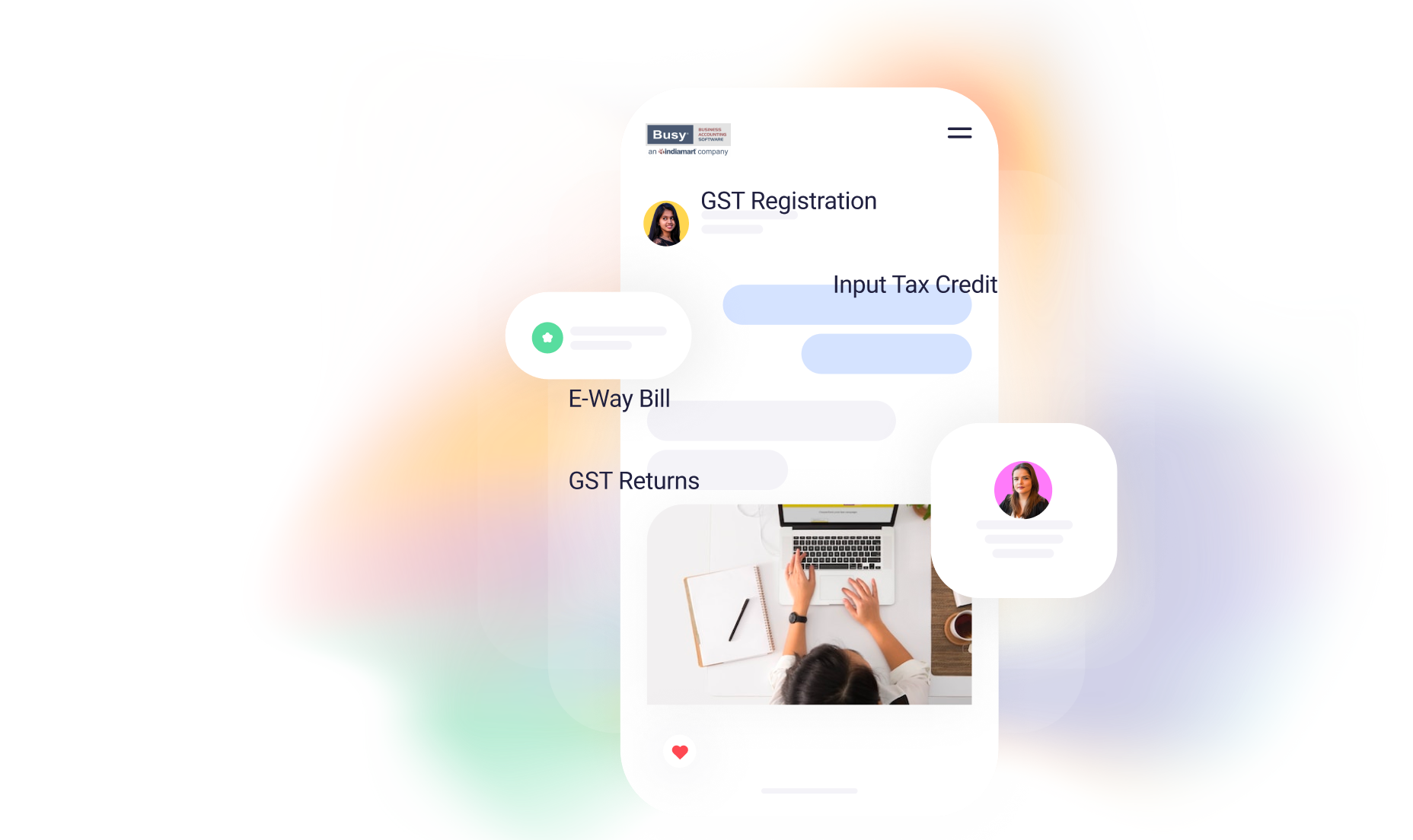 Supply chain management (SCM) refers to coordinating and managing the various operations involved in manufacturing and distributing products and services. It encompasses everything from the procurement of raw materials through the production of finished goods, as well as storage, shipping, and, finally, the delivery of those goods to the end users. SCM is critical to the success of a business because it helps optimise the flow of products and services, save costs, and increase customer satisfaction.
Although supply chains have been around for a while, most businesses have only recently started to see how they can improve their operations. Additionally, the importance of supply chain management has increased since the pandemic.
This article will teach you about supply chain management and its importance for businesses. It will cover the different types of supply chain management, the most current best practices, and the supply chain KPIs you must monitor and measure will then be covered.
What is Supply Chain Management?
Supply chain management (SCM) regulates the movement of materials, operations, information, and money associated with a good or service, from acquiring raw materials to delivering the finished goods to the customer.
Different businesses may be part of a supply chain, including suppliers, manufacturers, wholesalers, logistical and transportation service providers, and retailers. Additionally, it covers a range of tasks such as order management, transportation management, product lifecycle management, inventory management, and more.
Successful supply chain management enables businesses to cut waste, lower storage expenses, and speed up customer delivery.
Importance of SCM for Businesses
The most efficient SCM systems reduce waste, costs, and production cycle time, which helps businesses save tens of thousands of dollars.
The industry standard is a just-in-time supply chain that automatically sends replenishment orders to manufacturers so that you can restock items as soon as possible.
Following the pandemic, managers are pursuing the key advantages listed below by switching to more agile supply chains.
Reduce Operational Costs
Effective SCM finds wasteful processes that don't add value to the finished product. Then, you can scale back or eliminate these processes to lower your operational expenses.
Reduce production costs: Effective SCM finds wasteful processes that don't add value to the finished product. Then, you can scale back or eliminate these processes to lower your operational expenses.
Reduce holding costs: Retailers, distributors, and wholesalers can deliver goods quickly and save money by not keeping inventory in their warehouses longer than necessary, thanks to supply chains.
For instance, goods with a limited shelf life, like fresh food, or goods that age quickly, like laptops or cell phones, are particularly vulnerable.
Reduce overall supply chain costs: Retailers and manufacturers rely on supply chains to achieve customer service objectives at the lowest possible cost. For instance, Dell's cutting-edge supply chain has each computer explicitly made for the customer's order and shipped right to them. As a result, Dell stays away from having sizable computer inventories sitting in warehouses and retail locations and could quickly become outdated.
Minimize Wasted Resources
Wasted resources, whether time, effort, or raw materials, are the antithesis of operational efficiency; by concentrating on value-adding activities, an effective SCM strategy reduces waste.
Optimize Pricing Strategies
Effective SCM identifies seasonal products with a short shelf life, and pricing is adjusted accordingly. For instance, perishable product retailers, hotels, and airlines can optimize pricing to meet demand and increase profits.
Increase Cash Flow
A well-managed supply chain enables businesses to increase their cash flow and hasten the delivery of products to customers. For instance, you could invoice your clients 60 days earlier and receive payment sooner if you could cut the time between production and shipping from 70 days to 10.
Lowering operational expenses and minimising resource wastage also improves cash flow.
Increase Profits
SCM that is effective and strong increases sales and profits. You can run more marketing campaigns, set more aggressive pricing, and increase profit margins thanks to lower operational costs.
When the pandemic hit, Kellogg's had to quickly modify its supply chain, feeding people working from home and sending bulk quantities to restaurants. Additionally, it became more work to find enough paperboard packaging for cereal boxes.
For instance, when their packaging supplier from Korea ran out of supplies in AMEA (Asia Pacific, Middle East, and Africa), they had to find a new supplier in New Zealand. The paperboard was more expensive, but the lower freight and transportation costs offset the higher cost.
Ultimately, their third-quarter 2020 net sales increased by almost 11% to $600 million, while operating profit increased by 6% to $59 million.
Improve Material, Product and Information Flow
SCM concentrates on streamlining process flows. The time it takes from acquiring raw materials to delivering the finished product should be as short as possible. You also want to enhance the information flow at the same time.
The purchasing process is more effective the faster raw materials are acquired.
The product flow is more effective the quicker products get to a customer.
There are fewer returns processed when higher-quality materials are used.
Effective product flows shorten the lag between supply and demand and make precise forecasting easier.
An effective SCM eliminates bottlenecks by allowing information to flow throughout the supply chain, empowering businesses to make well-informed decisions. Real-time data also enables stakeholders to react quickly to changes.
Strengthen Supplier Relationships
Strong supplier relationships are necessary for a supply chain to be successful. Your company's overall performance can be impacted by just one weak link in the chain.
Strengthening the bond between your company and direct suppliers is the only safeguard against supply and inventory shortages.
SCM software offers a transparent view of what vendors charge to determine which suppliers are a good fit, how they deliver products, and how they support them.
Improve Quality Control
Successful SCM enables businesses to enhance quality control. Implementing minimum quality standards, for instance, allows you to collaborate with vendors who satisfy those standards. Some companies go a step further by checking the compliance measures taken by their suppliers.
Every time a quality issue occurs, companies incur higher costs because, according to CIO Review, the cost to replace or fix an item multiplies tenfold.
Mitigate Supply Chain Risks
The bottom line may be impacted by several risk factors in supply chains, including workplace safety, product quality, and supplier relationships.
Companies can identify potential risks and create backup plans by analysing supply chain data. By acting proactively rather than responding to supply chain disruptions or quality control problems as they happen, businesses can avoid adverse effects.
Supply chain risks were highlighted by the COVID-19 pandemic, which led many businesses to reevaluate their approach. For instance:
Was the distance between the raw material or production location and the markets they served too great?
Were the partners they chose too vulnerable to trade disputes?
Were they overly dependent on one nation or area?
As a result, 49% of respondents to the CFO Signals Q4 2020 survey agreed that their supply chains would be more diversified in 2021 than before the pandemic, and 37% agreed that they would be less dependent on China.
Boost Customer Satisfaction
Building brand loyalty and providing customers with the products they want on time and at the right price can increase customer satisfaction and spur future sales.
Main Elements of SCM
SCM's primary components include:
Plan
Source
Make
Deliver
Return.
The supply chain strategy is defined in the planning phase, and the other four components detail the critical execution requirements. Still, businesses must be proficient in all five areas to function effectively.
Demand and Supply Planning
The first step lays out the strategy for allocating all of the resources to satisfy consumer demand for your good or service.
Important actions comprise:
Balancing available resources with demand
communicating with every link in the chain (internally and externally)
establishing metrics to assess the effectiveness and efficiency of the supply chain
The supply chain must be assessed and improved to satisfy customers and meet corporate objectives.
The bullwhip effect occurs when each stakeholder's propensity to overreact to demand is amplified along the supply chain, can be brought on by incomplete demand and supply planning and result in egregious inefficiencies.
Demand and supply planning must be precise, and SCM software is essential.
Sourcing Goods and Services From Suppliers
The following step entails selecting suppliers to deliver the products and services you need and developing procedures to manage your supplier relationships.
Important actions comprise:
Creating a network of suppliers and supplier agreements
Receiving and acquiring goods
Authorizing payments to suppliers
Managing supplier performance and inventory.
An ineffective sourcing procedure may result in higher material costs, production holdups, and shortages of products, components, and raw materials.
Manufacturing the Final Product
SCM's third step, manufacturing, entails converting raw materials into finished goods to satisfy customer demand.
Important actions comprise:
Accepting supplies as raw
Producing the product
Testing to ensure quality
Shipping package packaging
Arranging delivery times
Managing facilities, transportation, and production machinery.
Delivering Goods and Services
After completing your final product, you should concentrate on providing customers with the finished products or services.
Important actions comprise:
Synchronizing client orders
Arranging for deliveries
Shipping packages (including customs requirements)
Billing clients and receiving payments
Managing Returned Items From Suppliers or Customers
Receiving returned goods from suppliers or customers is the last stage of SCM.
Important actions comprise:
Managing customer support after the delivery
Receiving faulty, surplus, or unwanted goods
Obeying governmental regulations.
Various types of SCM
There are various types of SCM, each appropriate for a different industry.
For instance, businesses choose efficiency-focused models like continuous flow, fast chain, or agile in highly competitive industries with predictable demand, similar products, and low-cost prices, like chemical, paper, or commodity manufacturing.
The Continuous Flow Model
The continuous flow model is a traditional supply chain strategy that works best for producers who consistently produce the same goods. The constant demand for high-volume, low-cost commodities and Just-in-Time manufacturing, where customer sales automatically prompt replenishment orders, make these processes ideal.
The Fast Chain Model
The fast chain model is adaptable and quick. It's perfect for companies that need to sell quickly-moving trendy products with short life cycles that frequently change their product lines.
According to this model, the manufacturer that can flood the market before the trend cycle ends will win. This model emphasizes the competitive advantage of the first adopter.
However, the design and marketing teams are driving the fast-chain model. They can concentrate on developing and marketing the new products together, with the supply chain ensuring precise forecast levels and smooth operations.
The Efficient Chain Model
When end-to-end efficiency is the objective, the efficient chain model is ideal for companies operating in highly competitive markets. The model heavily depends on commodity and raw material prices and production forecasting. For instance, businesses that deal in commodities use the efficient chain model because they can base production on anticipated sales and competition on price.
This model prioritizes flawless order fulfillment while maximizing efficiency, ensuring product availability through accurate forecasting, and lowering costs.
Businesses are looking into alternative business models as they struggle with capacity issues related to labor and material shortages and delays following the pandemic.
The Agile Model
Businesses that produce speciality items for orders are best suited to use the agile supply chain model. Only after receiving a customer order do manufacturers like Dell have articles on a make-to-order basis. Less automation and more expertise are needed in the model. However, this model's added value enables businesses to charge higher prices.
Businesses must have the capacity and manufacturing process design to ramp up production if they want to use the agile model. However, once they reach a certain point, it usually stops being competitive. They are best suited to the efficient chain model at that point.
The Custom-Configured Model
Custom configurations are possible with the model made to order, particularly during assembly and production. These setups typically occur at the start of a longer production and assembly run. Custom-configured manufacturing includes, for instance, the output of specific prototypes or limited quantities.
It's perfect for companies with multiple product configurations, like automakers. For instance, product configurations based on the customer's requirements happen during assembly.
The customized model essentially combines continuous flow and agile models. The constant flow model is used to manage processes before product configuration, while the agile model is used to manage the rest of the methods.
The Flexible Model
Businesses that experience high demand during a peak season, followed by periods of low or no demand, are best suited for the flexible model.
Imagine it as a light switch that can be turned on and off as needed.
With the right tools (or automated machinery), highly adaptable businesses can use the flexible model to address specific customer needs or resolve issues.
Additionally, they need an additional supply of essential resources, quick turnaround times, technical process and engineering expertise, an extensive supplier network, and a flexible process flow that they can quickly reconfigure.
SCM best practises
Here are 9 SCM best practices that your company can use.
Recruit Supply Chain Professionals
Hiring experts to manage your supply chain operations is challenging but rewarding if you can find and nurture suitable candidates.
To fill internships and graduate-level positions, many supply chain managers work with specialized supply chain recruitment agencies and establish connections with universities.
Providing ongoing career development is crucial to bolstering employees' skill sets and keeping up with new supply chain technologies and models, regardless of how you find new talent.
Build Strong Supplier Relationships
Your supply chain's success depends on developing strong relationships with suppliers because doing so lowers costs and increases reliability.
Additionally, these relationships will mutually benefit if both parties approach them as a partnership. To do that, you must work together to find solutions to issues and establish goals that will enable you to carry out your plans.
Beyond the fundamentals of the supply chain, like knowledge, cost, and timeliness, you should search for suppliers who share your values and guiding principles, such as environmental sustainability and social responsibility. Labor law violations and other scandals can quickly sour relationships with current suppliers.
Look To Diversify Supplier Networks
Disruptions in the supply chain are frequently the result of supplier delays. The delivery of supplies can be hampered or even stopped by a lack of raw materials, problems with import and export, issues with the weather and natural disasters, problems with politics and regulations, and other unforeseen obstacles.
Even though it can be challenging to predict such delays, you can still avoid them by diversifying your network of suppliers. An open and transparent conversation that alerts you to potential delays is possible if you have a solid supplier relationship.
For instance, let's say you know that new government regulations will require your supplier to impose additional tariffs. Before the new laws take effect, you could buy in bulk or find a new supplier.
Use Economies of Scale to Reduce Costs
Utilizing economies of scale is a cost-effective way to buy inventory. Compared to multiple supply purchases, making a single purchase lowers supply chain costs through volume discounts and lower administrative and warehousing labor costs.
There are two additional ways to set up volume purchases in addition to one-time bulk purchases:
Blanket orders define a set quantity and price for a predetermined time frame, typically a year. You are protected from price increases, and your inventory is stabilized because you can order more products when you run out.
Similarly to blanket orders, standing orders provide price protection, but supplies are delivered in fixed quantities on predetermined dates over a predetermined period. Despite being less flexible than blanket orders, they do away with speculation and short-term forecasting.
Improve Demand Forecasting
For businesses, having too much or too little inventory is a costly issue. When you buy too much stock, it may be a sign that sales are declining or that you miscalculated demand. Understocking implies that demand isn't keeping up with demand, which means you'll miss out on sales opportunities. Both of these are effects of incorrect demand projections.
Forecasting errors significantly impact the bottom line. A 15% increase in forecast accuracy, per the Institute of Business Forecasting and Planning (IBF), corresponds to a 3% increase in pre-tax revenue. By considering past sales, projected sales, seasonality, and promotions, you can use accurate demand forecasting to supply the right quantities to meet present and future needs.
Improve Inventory Management
Inventory management and demand forecasting are other crucial components of supply chain management. Once you can predict demand with sufficient accuracy, you should figure out the best replenishment strategy for your company and determine the optimal inventory levels for both present and future demand. On the other hand, seeing the inventory makes it easier to forecast demand.
Ensuring inventory management goals align with supply chain goals is another important aspect. To correct inventory-demand imbalances, lower the total cost of ownership, accelerate order-to-pay, shorten delivery times, or improve document management, you might need to make changes to your operations.
Real-time inventory tracking, item velocity monitoring, and automatic stock reordering based on item- and demand-specific criteria can provide helpful information for your inventory management strategy, enabling data-driven planning.
Integrate Supply Chain and Enterprise Planning
Many businesses employ a variety of systems, including Excel spreadsheets and manual procedures, to manage their supply chain operations. This kind of setup, though, can result in expensive errors.
Integrating your supply chain and enterprise resource planning software allows you to align your short-term operational planning with your more effective business processes and update inventory forecasts and supply in real time. Furthermore, it enables stakeholders to develop novel scenarios and evaluate how to utilize their resources best to maximize profitability when unforeseen events occur.
Consider the Total Cost of Ownership (TCO)
The entire supply chain's costs are included in the total cost of ownership (TCO). It is a technique used by businesses to estimate the costs associated with each supply chain activity, such as the acquisition, storage, sale, and transportation of materials, as well as the costs associated with currency conversion and trade incentives and restrictions.
Include all supply chain elements and any other business units that make strategic decisions if you want to use TCO effectively. For instance, if a delivery partner offers a low purchase price for large orders, but you lack the necessary warehouse space, the TCO may rise due to the extra personnel and space (including third-party warehouses) required to organize and store the items.
Invest in SCM software
Investing in SCM software is the most effective way to optimize your supply chain operations.
Real-time data and data-driven insights help to make your supply chain more efficient and cost-effective.
Conclusion
In conclusion, a well managed supply chain is absolutely necessary for the success of any company that engages in the production of goods and the distribution of those goods to end users. To guarantee timely, efficient, and cost-effective delivery of goods, coordination across numerous business units within an organization as well as between that organization and external suppliers is required. Businesses who are able to efficiently manage their supply chains may lower their operational expenses, boost their efficiency, and keep a competitive advantage in the market.