Guide to GSTR-1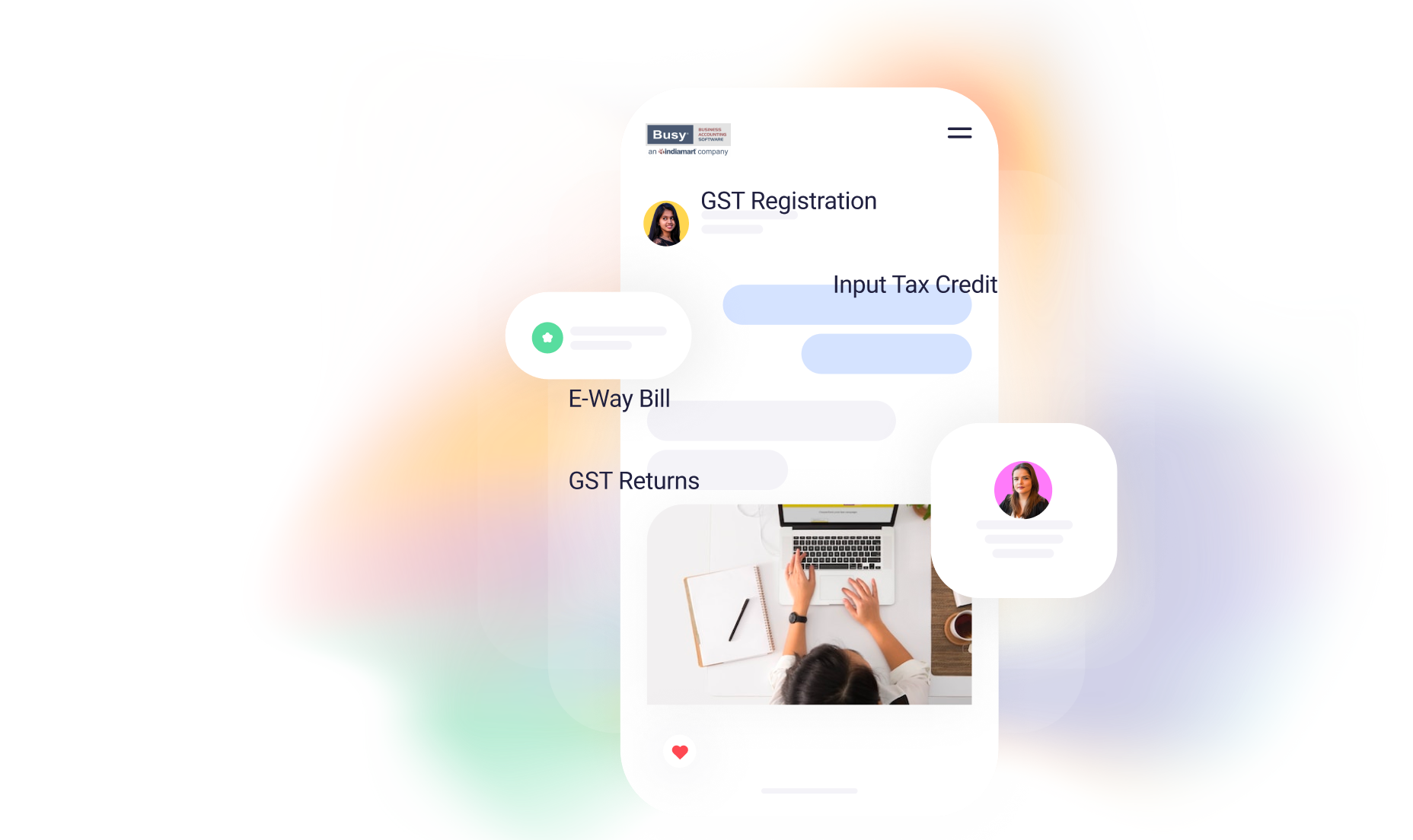 All taxpayers who have registered under GST are required to file their GST returns as per GST Law. By filing these returns, taxpayers and the government get clarity on the amount of GST to be paid. To file these returns correctly and with minimal fuss, the taxpayer must have GST-compliant invoices for both sales and purchase transactions. GSTR 1 is a crucial form that must be completed in order to start the process of filing of these returns. This is because the information submitted in GSTR 1 serves as the foundation for auto-populating all other forms.
In this article, we will dive deep into understanding GSTR-1, including the sections under it, when it is due, who is liable to file it, and penalties for late filing. After reading this article, you should be a step closer to ensuring your business is GST compliant.
Return filing can be a complicated process. To make it easier, consider investing in a robust GST Accounting Software that makes GST compliance smooth.
What is GSTR-1?
GSTR-1 is a crucial form that helps track the outward supply of goods and services. It is mandatory to file this return on a monthly basis, though eligible taxpayers who have opted for the QRMP Scheme need only file it once a quarter. All suppliers of goods and/or services must provide specific details about the supplies and the recipients, which are then used to auto-populate the returns for inward supplies. Utmost care and attention to detail is required when filing GSTR-1, as it forms the bases for many other GST Forms. Any mistakes or negligence when filing this return will reflect in the other returns, and not just yours, but those of your recipients as well. For example, if you do not report a B2B supply transaction in your GSTR-1, then it will not reflect when auto-populating the GSTR-2A of the recipient of that supply. This will impact the recipient's ability to claim Input Tax Credit on that purchase which you have supplied.
Sections Under GSTR-1
The GSTR-1 form includes thirteen sections within it. These sections are:
GSTIN
Legal and Trade name
Aggregate turnover in the previous year
Taxable outward supplies to registered persons (including UIN holders), excluding zero-rated supplies and deemed reports.
Taxable interstate transfers made to unregistered parties where the invoice total exceeds Rs. 2.5 lakh
Zero-rated supplies, as well as deemed exports
Taxable goods and services to unregistered people
The type of outgoing supplies that are zero-rated, exempt, or not subject to GST
Modifications to taxable outward supplies that were previously reported on the GSTR-1 return for preceding tax periods (including debit notes, credit notes, and refund vouchers issued during the current period)
Issued to an unregistered person are a debit note and a credit note
Details of advances received, adjustments made, or updates to information submitted during a prior tax period.
Summary of external supplies based on HSN codes
Documents issued during the period.
When is GSTR-1 Due?
The turnover of a business determines their due date to file GSTR-1. GSTR-1 returns must be filed either monthly or quarterly, depending on the business's turnover. Businesses can file GSTR-1 and GSTR-3B quarterly if their annual revenue is up to Rs. 5 crore AND they have opted for the QRMP Scheme as mentioned above; otherwise, they must file monthly returns if their annual turnover exceeds Rs. 5 crore.
Who is Liable to File GSTR-1?
Each registered dealer must complete the GSTR 1 filing process. The same is required and unaffected by the transactions that occurred that month. If you are a registered dealer, you must complete the GSTR-1 filing process even if there are no sales or transactions (this is called filing Nil returns). However, the following people or companies are excluded from submitting GSTR 1:
Input Service Distributor: Any commercial organisation that receives invoices for services used by its various branches is automatically considered an input service distributor (ISD) according to the GST regime.
Composition Dealer: Beginning on April 1, 2019, companies with a maximum yearly turnover of 1.5 Crores may choose to participate in the composition scheme. These companies are exempt from submitting GSTR 1.
A supplier of online information, database access, or retrieval service providers are exempt from the GSTR-1 filing requirement.
Non-resident taxable person: You are also free from submitting GSTR 1 on behalf of your company if you come within the category of non-resident taxable people.
This does not apply to taxpayers responsible for collecting tax at source (TCS) or deducting tax at source (TDS).
Pre-Requisites for Filing GSTR-1
You must have a 15-digit PAN-based GSTIN and be a GST-registered taxpayer.
You must maintain detailed invoices with distinct serial numbers for your transactions, including intrastate and interstate transactions, business-to-business (B2B), and retail (B2C) sales. This also covers stock transfers between your company's locations in other states and transactions involving exempt and non-GST products.
To validate your return using an EVC (electronic verification code) or a digital signature certificate, you must either have an OTP from your registered phone (class 2 or higher). Using an Aadhar-based e-sign, you can also submit your GST returns.
How to File GSTR-1?
On the GSTN platform, filing GSTR 1 is simple. Simply follow the instructions listed below to submit your GSTR-1 using the GSTN portal:
Step 1: Log in to the GSTN portal using the User ID and password provided.
Step 2: Choose "Services."
Step 3: Select "Returns."
Step 4: On the "Returns Dashboard," choose the month and year you want to file the return.
Step 5: Click on "GSTR-1" after the returns for the given time have been displayed.
Step 6: After that, you may either upload or complete your returns online.
Step 7: You have the option of adding or uploading invoices.
Step 8: Make sure the form is filled out completely and accurately by rechecking it.
Step 9: Select "Submit."
Step 10: Click "File GSTR-1" after verifying the information you supplied.
Step 11: Electronically or digitally sign the form.
Step 12: When a pop-up is displayed on your screen, click "Yes" to confirm that you want to file a GSTR-1. Watch for the generation of an ARN (Acknowledgement Reference Number).
Late Fees and Penalty
You will be required to pay a late charge at the following rate if you cannot submit your GSTR-1 return by the deadline. A yearly interest rate of 18% will also be assessed on the amount of unpaid taxes:
In the case of zero liability, a late of Rs. 20 will be applied.
In all other cases, a late fee of Rs. 50 will be charged.
Conclusion
In essence, information about outgoing supplies made during the month must be recorded in the GSTR-1 format as either invoice-specific, rate-specific, or state-specific information.
Not filing GSTR-1 correctly and on time can harm the reputation of your business as well, as your Compliance Rating may suffer.
As ITC depends on the supplier's compliance, it will also affect one's customers. Potential B2B buyers may refrain from doing business with you if you don't file your GSTR-1 correctly, due to the problems they will face when not being able to claim ITC.